Quality
In pursuit of excellent clinical outcomes, improved organizational and individual performance and an effective risk management program, InterCare is committed to continuous pro-active, cost-effective quality assessment and ongoing quality improvement. This is achieved through objectively, systematically and continuously assessing, assuring, monitoring, evaluating and improving the quality of processes, activities, programs and services provided to our patients.
Below and sample charts from several of InterCare's quality improvement initiatives, including Colorectal Cancer Screening, Breast Cancer Screening, Diabetic A1c Screening, Hypertension Screening, and Patient Satisfaction. For additional quality data, click here.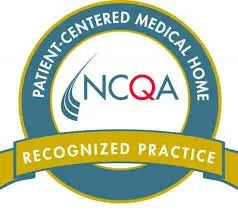 InterCare Community Health Network (ICHN) has received recognition as a Patient Centered Medical Home (PCMH) through the National Committee for Quality Assurance (NCQA). ICHN has been designated as a PCMH since 2014.
PCMH is a model of care that puts patients at the forefront of care by transforming the culture, and the delivery model, of a primary care practice. PCMHs build stronger relationships between patients and their primary care teams.
Being designated as a PCMH means that InterCare promotes a model of care that uses technology and teamwork to transform the provider-patient relationship from a series of disjointed visits to an ongoing partnership dedicated to keeping patients healthy.  Instead of treating patients visit by visit, we treat them by coordinating the care of all their visits. 
In the past if a patient came in for an acute care visit, the current problem was treated and the patient left. Within a PCMH model, the provider reviews the electronic health record (EHR) and notes the patient's history for any additional needs. For example, maybe the patient is due for lab work.  As a PCMH, we will create better outcomes, increase quality, decrease costs, and provide you – our patients – with an improved patient experience.
 One of the foundations of a PCMH model is Care Coordination. The goal of care coordination is to promote efficient delivery of quality care through communication and collaboration of care services. This coordination of care is amongst all your providers and specialists. For our patients this means if you are seen somewhere other than InterCare for your healthcare needs we will gather that information to assist in providing you with comprehensive care. InterCare has care coordination community health workers to assist with the managing of this process.
Another component of PCMH is Care Management. The goal of Care Management is to assist patients in their individual healthcare journey and improve patient health. InterCare has Registered Nurse Care Managers who assist patients with chronic conditions manage their health. Care managers work with the care coordinators to improve patient outcomes. The care managers work with patients to develop an individualized plan of care. This is accomplished through screening, assessing and patient identification of goals.
The processes of Care Coordination and Care Management work together to support team-based care that is planned, comprehensive, coordinated, and based on best practices. In addition, it is known to reduce hospital visits and boost patient engagement
For more information on PCMH, watch this video https://www.youtube.com/watch?v=EUuvTusJQhQ